A deep dive into the port of Rotterdam's Waste-to-Value opportunities
A circular economy will fundamentally change our production and consumption patterns. The Port of Rotterdam Authority has the ambition to redesign and redevelop industrial and logistical activities in the Rotterdam cluster to become a more circular port. To set this development in motion, the Port of Rotterdam Authority and Circle Economy have mapped the current waste flows throughout the port as well as companies that are employing circular activities, and the opportunities to develop new circular activities in the port. Doing so, concrete opportunities for waste valorisation in the short- and mid-term have been uncovered throughout the port.
This is a report from the Port of Rotterdam and
Circle Economy
. Circle Economy's mission is to empower a global community of businesses, cities and governments to accelerate the transition to the circular economy through practical and scalable insights and solutions that address humanity's greatest challenges.
Complete the form below and receive the report via email and register for all updates.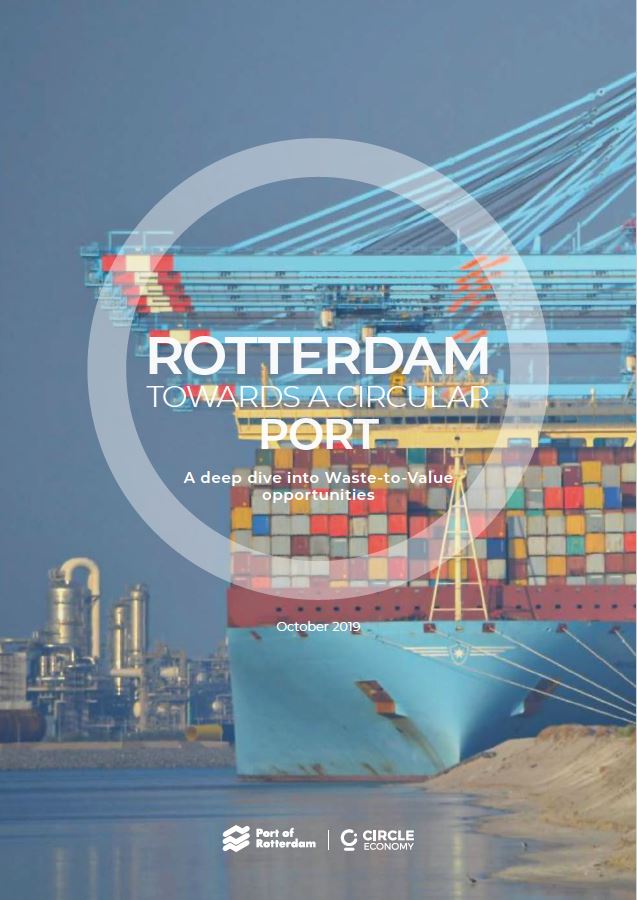 By submitting this form you agree to our privacy statement.